Celebrating Puerto Rico's diverse culture is the all time fabulous hand print media. With it's unique old fashioned procedures and exclusive results, make our genuine Puerto Rican prints a very popular choice.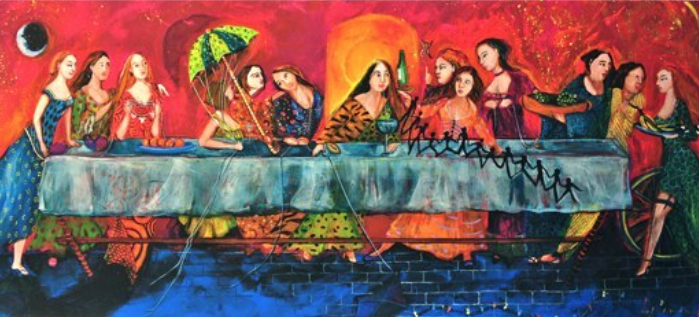 La Primera Cena de Muchas
Dafne Elvira / Sarigraphy / $60.00 / 21" W x 10" H
Our prints change constantly, E-mail us at
puertoricanart.crafts@gmail.com and we'll send you pictures of the ones available.
as tube, rolled up or flat.
$10 handling charge + postage
We

do not ship originals framed with glass due to fragility.

Puerto Rico has a sales tax of 11.5%
This tax amount will be added at the end
Of each sale.
Please keep in mind that:
-
All of our

items

are hand-made,

and

so the sizes in
the descriptions
-

Availability of colors and design

s

will depend on
the
artist
and the
-

Stands used to

prop

items up in the

photos are
additional

pieces,
not
included with the item. Can be purchased separately.
-

There is an 11.5% sales tax to add to the total of the
order.
-

Shipping and handling will

depend

on the item(s)
selected.
-

To place an order, please e-mail

(puertoricanart.crafts@gmail.com)

or
call/text us (787-725-5596) to verify availability of items and receive a
shipping
and handling estimate.
Lowry Torres

(San Juan, P.R.)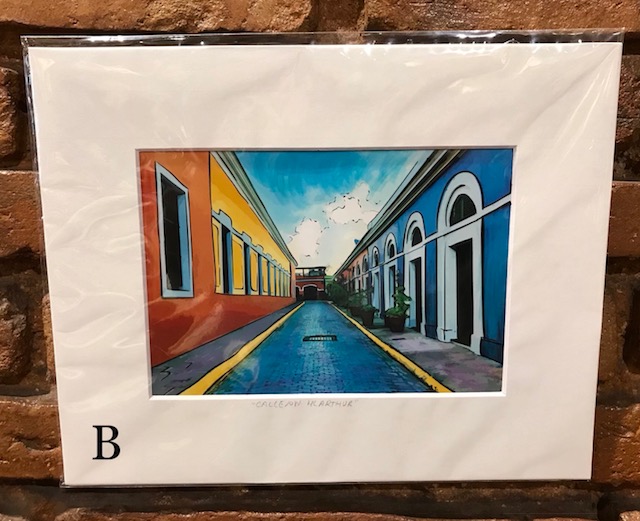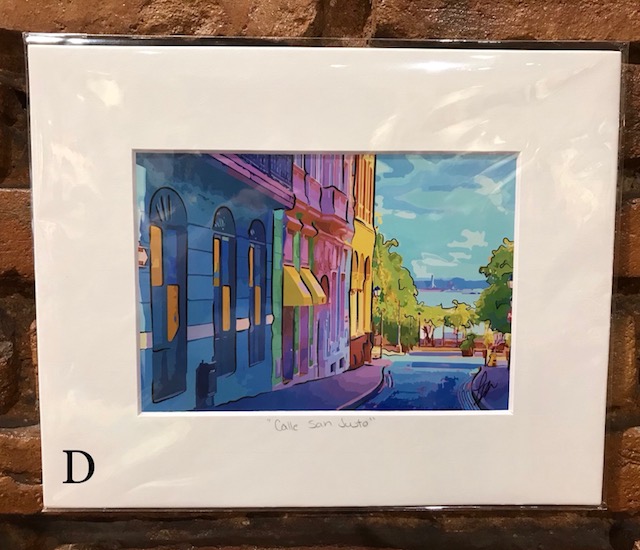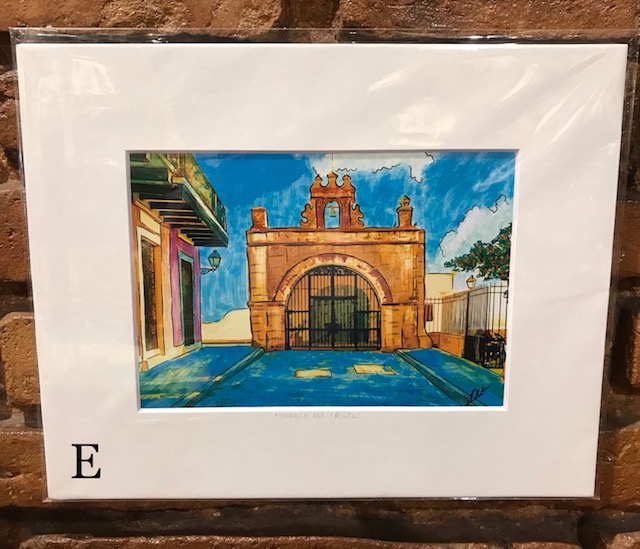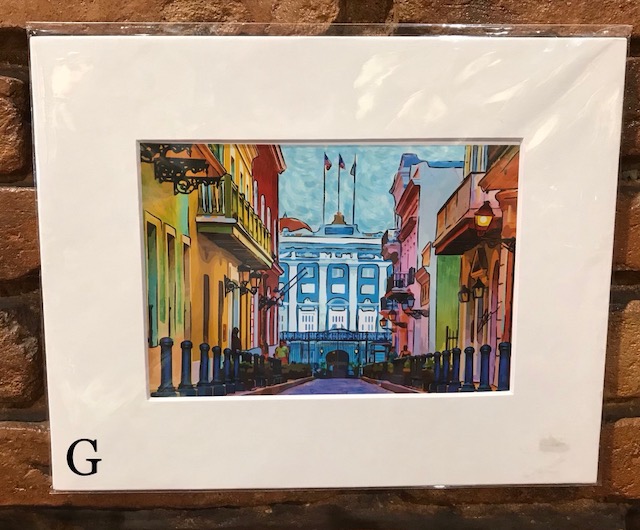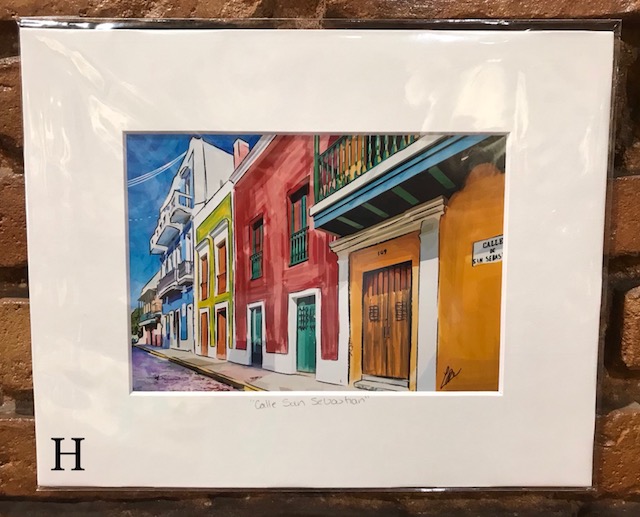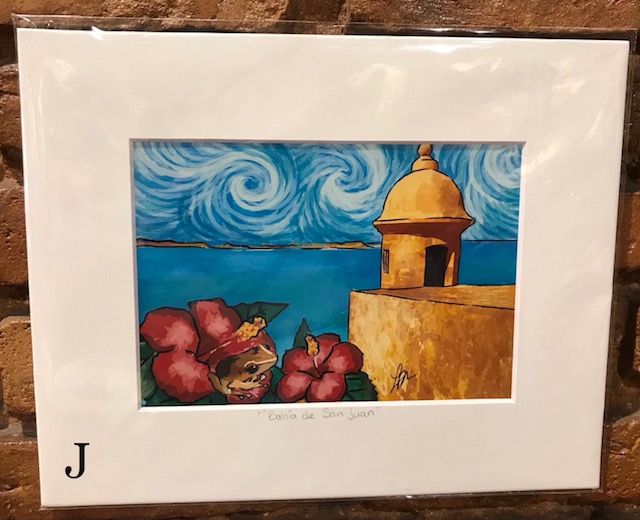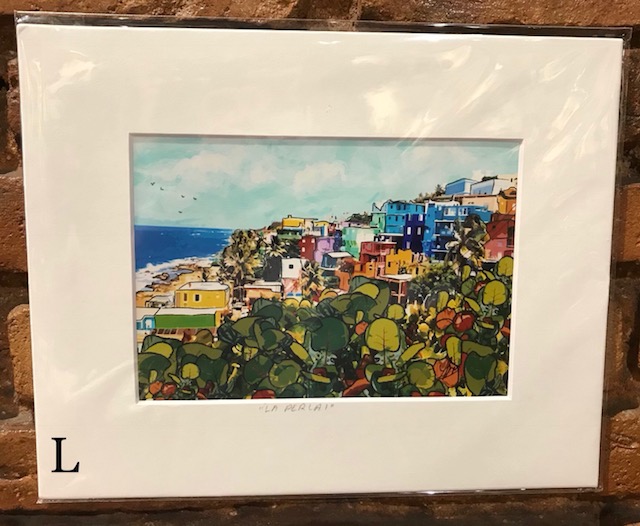 Mailing Art:
o Paper and Flat Canvas Prints can be mailed rolled up in a tube.
o Originals in Canvas on Stretchers can be mailed if less than 20"L x 24"H.
o We do not mail art framed with glass.
o Shipping Fee: Minimum $10 Handling Charge + Postage
Photographic Prints
$16.00 each
8"L x 10"H
Does NOT hang from wall.
Photo comes with 8" x 10" mat board.
The artist takes photographs and then completely alters the image by drawing and coloring on them.
On the back is information on the artist and the location of the image depicted.
A - The San Juan Door E - Chapel of Christ I - Hotel El Convento M - San José Street, Protest Flag
B - McArthur Alley F - Fort San Felipe del Morro J - San Juan Bay N - San José Street, Puerto Rican Flag
C - Fort San Juan de la Cruz G - Fortaleza Street K - Las Monjas Road O - Umbrellas on Fortaleza
D - San Justo Street H - San Sebastián Street L - La Perla I P - Clock Tower of UPR