The following are recently brought items to the store.
Taíno Coquí•
• Arrived: August 21, 2020
• Price: $260.00
• Artist: Bernardo Díaz (see more in Glass Crafts)
• Dimensions: 12"L x 12"H
• Medium: mosaic glass
Please Keep In Mind That:
♥ All of our items are handmade, and so the sizes in the descriptions are approximations.
♥ Availability of colors and designs will depend on the artist and the materials at hand.
♥ Stands used to prop items up in the photos are additional pieces, not included with the
item. They can be purchased separately.
♥ There is an 11.5% sales tax to add to the total of the order; the tax also applies to
the shipping and handling.
♥ Shipping and Handling will depend on the item(s) selected.
♥ To place an order, please e-mail, call or text us at (787) 725 - 5596 to verify
availability of items and receive a shipping and handling estimate.
♥ We only mail to P.R. and the U.S.A.
♥ Photos do not represent the size of the item (please read the dimensions provided).
♥ The camera flash might alter the colors.
La Caleta •s
• Arrived: February 2021
• Price: $40.00
• Artist: Eddie Rosado
• Dimensions: "L x "H
• Medium: Giclée on Paper
La Catedral •s
• Arrived: February 2021
• Price: $40.00
• Artist: Eddie Rosado
• Dimensions: "L x "H
• Medium: Giclée on Paper
San Se 2021 •s
• Arrived: January 2021
• Price: $40.00
• Artist: Eddie Rosado
• Dimensions: "L x "H
• Medium: Giclée on Paper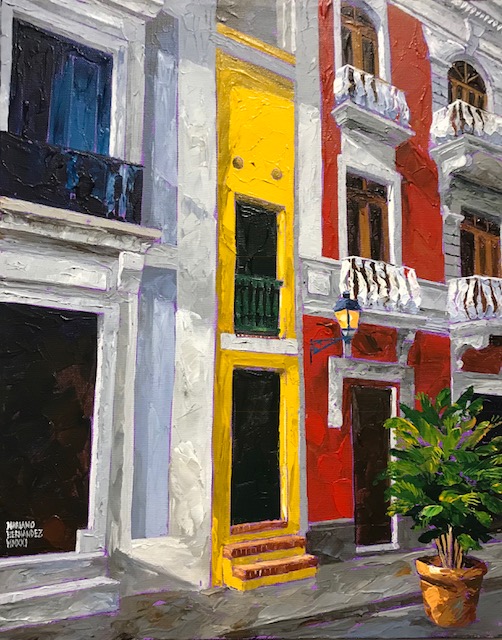 The Narrow House
Mariano Hernández
$180 • 16"x20" Stretched Canvas
Acrylic
arrived: March 2021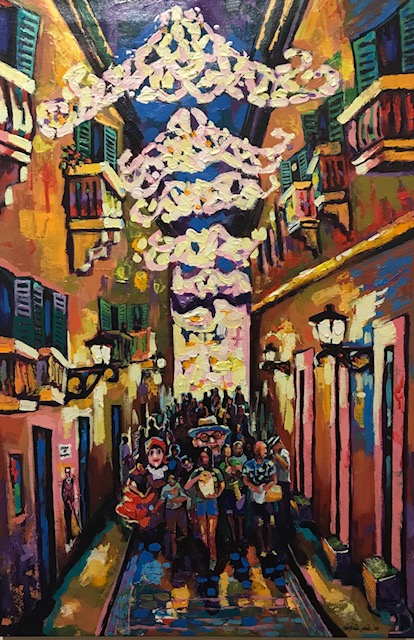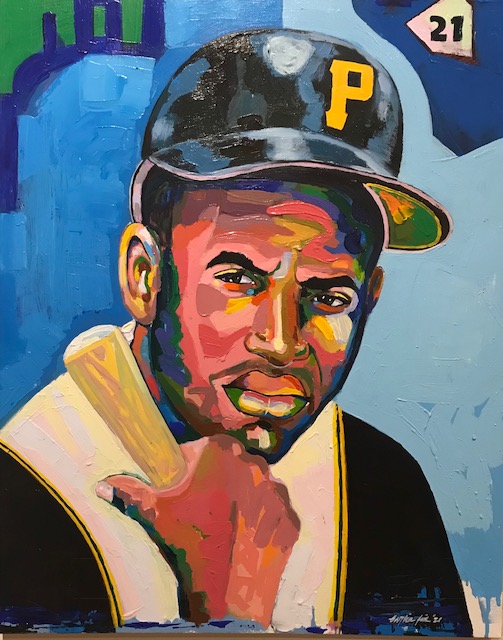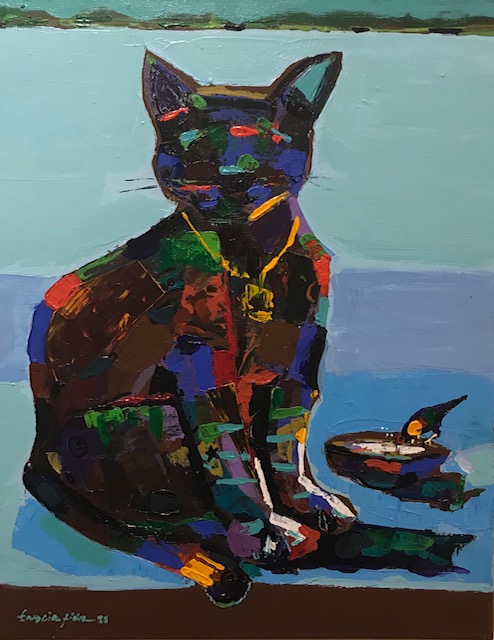 Piragüero
Mariano Hernandez
$180 on stretcher
16"L x 20"H Stretched
Acrylic/Canvas
arrived: April 2021
Galleros
Mariano Hernandez
$180 on stretcher
16"L x 20"H Stretched
Acrylic/Canvas
arrived: April 2021
El Gatito
Jorge Garcia Jimenez
$320 on stretcher
16"L x 20"H Stretched
Acrylic/Canvas
arrived: April 2021
Untititled
Jorge Garcia Jimenez
$850 on stretcher
20"L x 30"H Stretched
Acrylic/Canvas
arrived: March 2021
Roberto Clemente
Jorge Garcia Jimenez
$1,250 on stretcher
24"L x 30"H Stretched
Acrylic/Canvas
arrived: April 2021
Reyes y Tradiciones
Jorge Garcia Jimenez
$1,100 on stretcher
27.25"L x 35"H Stretched
Acrylic/Canvas
arrived: March 2021