Delicate glass items that are safe to mail, including blown-glass, fused glass, and mosaic designs.
Glass Ornaments
$16.00 each
4"H x 3"L
Fused Glass
A - Countryside House E - Vieques Houses I - Puerto Rican Flag M - Nativity Q - El Morro Fort
B - Old San Juan Façades F - Christmas Tree J - Palm Tree and Sailboat N - Puerto Rican Parrot
C - Lighthouse G - Dove K - Pascua (Poinsettia) O - Tropical Fish
D - Piragua (Snow Cone Cart) H - Angel L - Three Wise Men P - Chapel of Christ
A - Wise Men with coquí frog
B - Nativity with plantain leaves
C - Wise Men with amapola (poppy flower)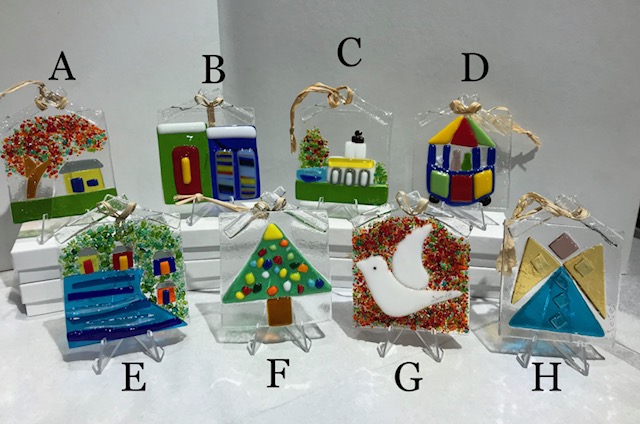 Bernardo "Nono" Díaz

(Caguas, P.R.)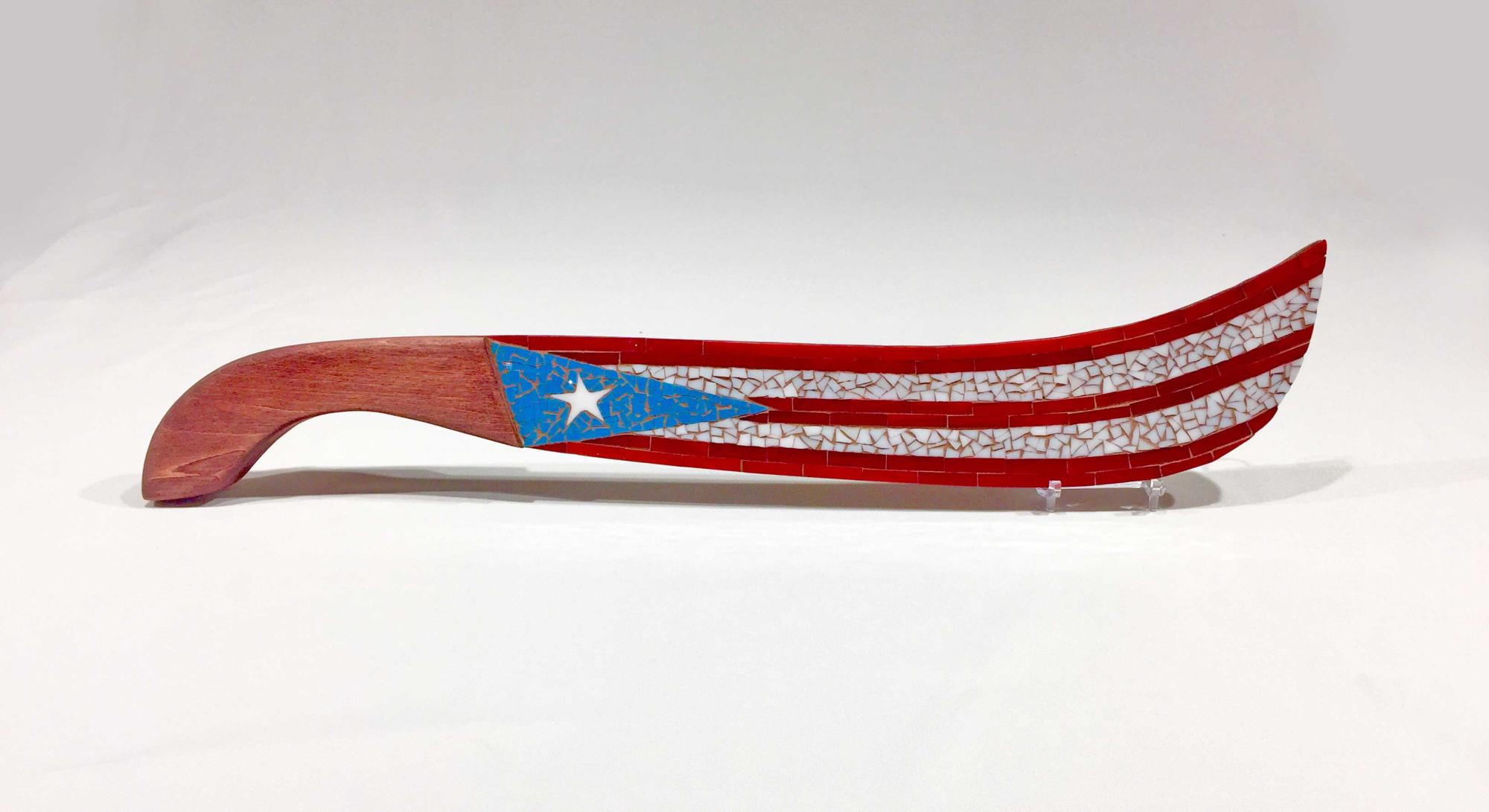 Glass and Wood Machete with Puerto Rican Flag
$94.00
20"L x 4"H
Mosaic Glass
Has two adjustable hooks to hang vertically as well as horizontally.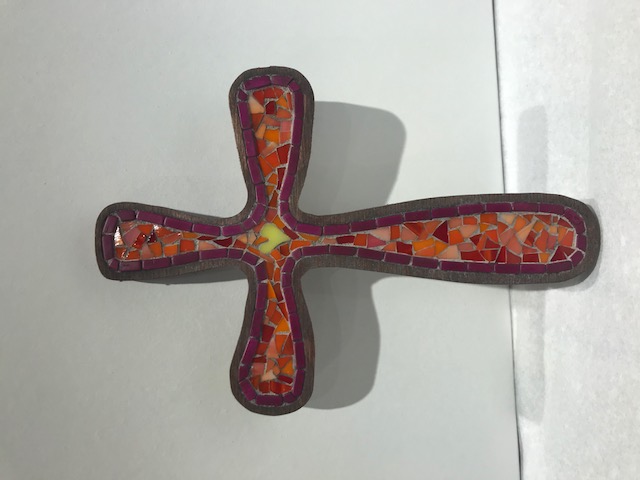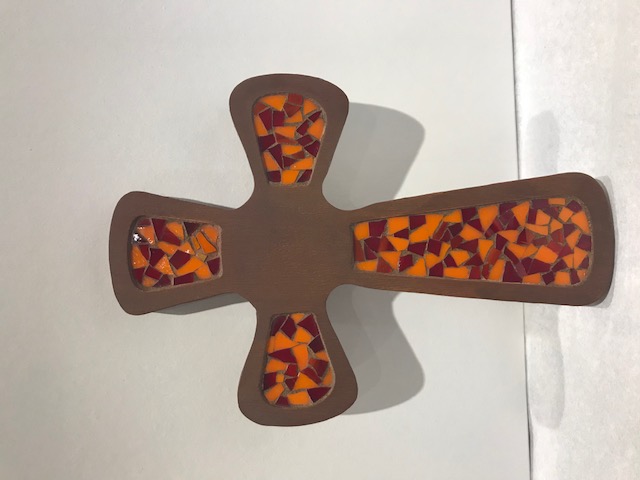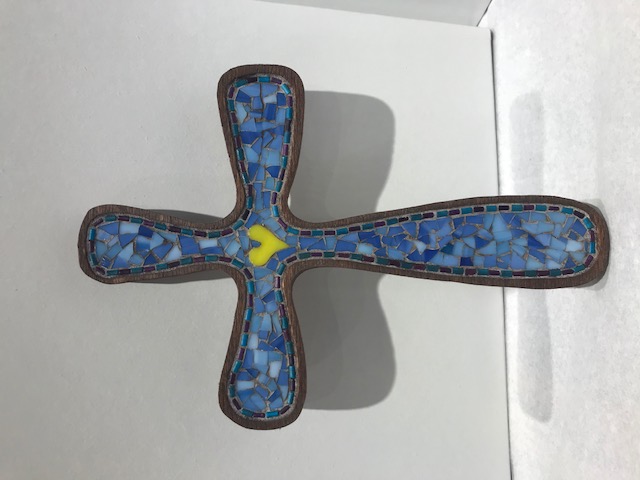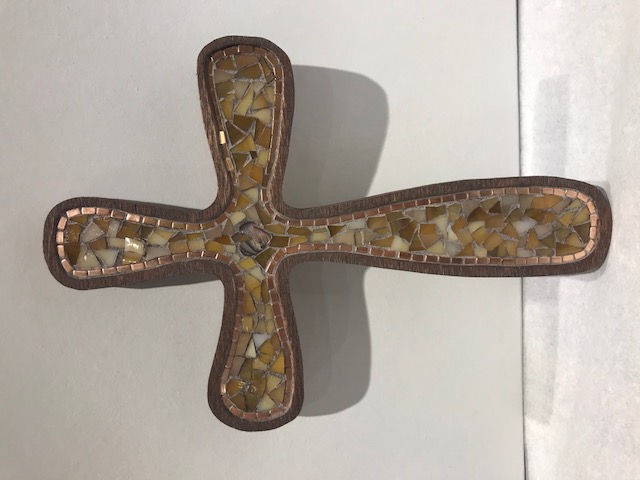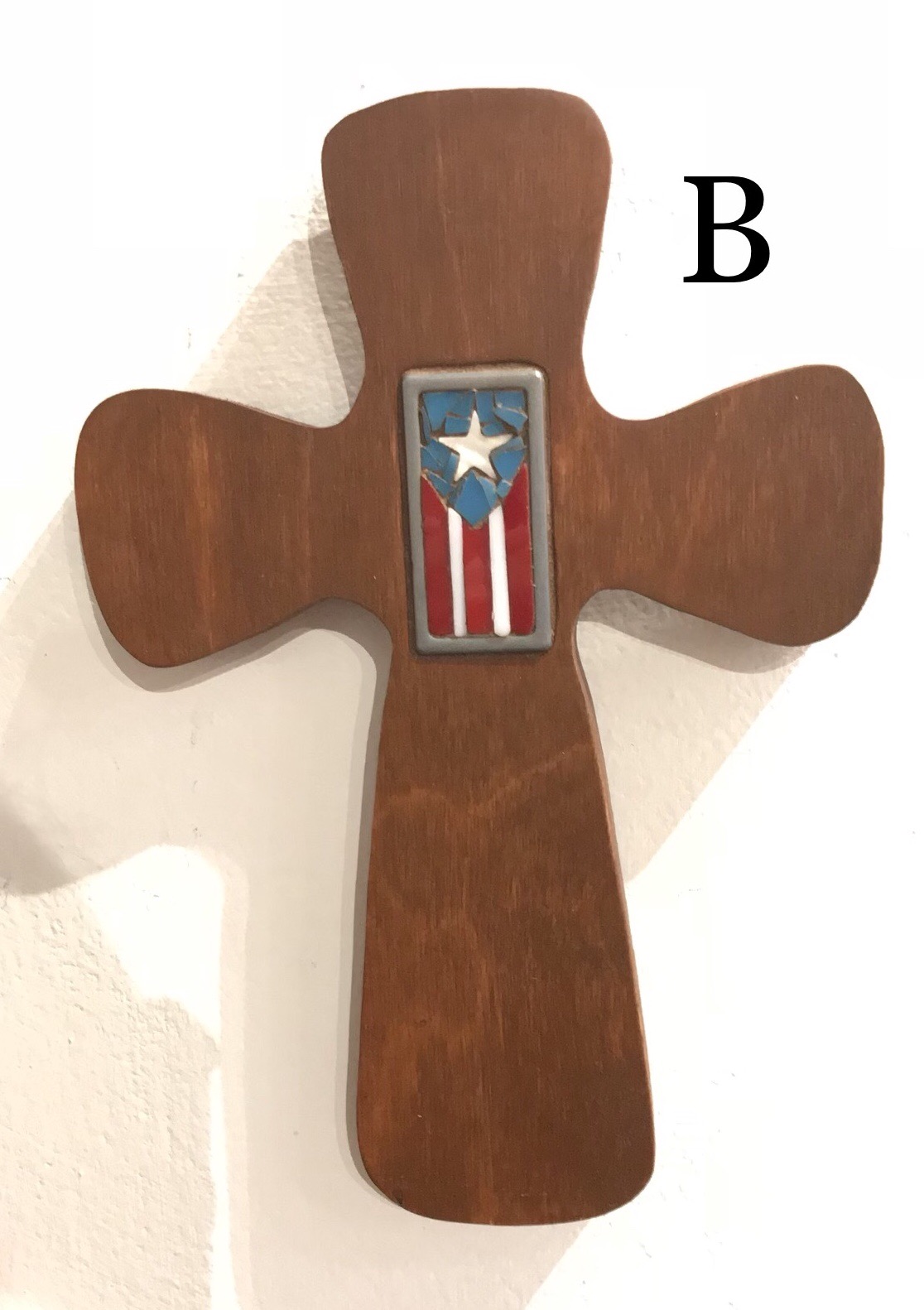 B :

Glass and Wood Crosses
$30.00 - $40.00
8.75"H x 6"L
Mosaic Glass
Hangs from Wall.
There many color combinations.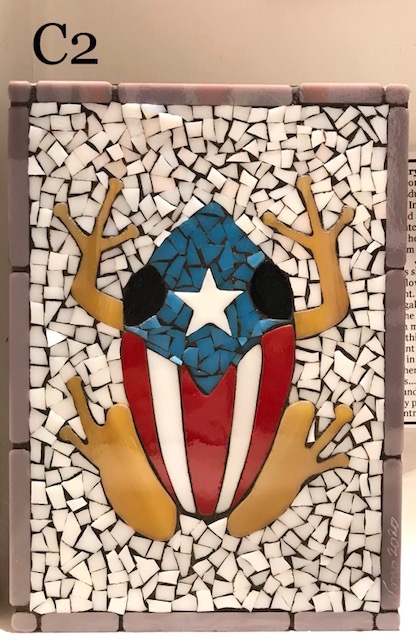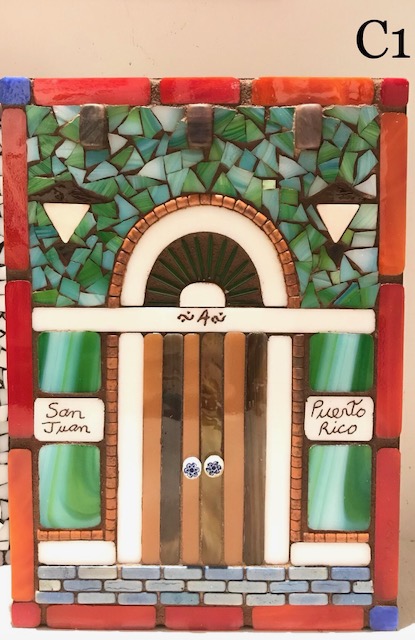 Vilma Jové

(San Juan, P.R.)
C : Mosaic Plaques
$80.00
5"L x 7"H
Mosaic Glass
Hangs from Wall.
C1 - Old San Juan Building --> SOLD
C2 - P.R. Flag Coquí
Please Keep In Mind That:
♥ All of our items are handmade, and so the sizes in the descriptions are approximations.
♥ Availability of colors and designs will depend on the artist and the materials at hand.
♥ Stands used to prop items up in the photos are additional pieces, not included with the
item. They can be purchased separately.
♥ There is an 11.5% sales tax to add to the total of the order; the tax applies to the shipping and handling too.
♥ Shipping and Handling will depend on the item(s) selected.
♥ To place an order, please e-mail, call or text us at (787) 725 - 5596 to verify
availability of items and receive a shipping and handling estimate.
♥ We only mail to P.R. and the U.S.A.
♥ Photos do not represent the size of the item (please read the dimensions provided).
♥ Camera flash might alter colors.